MLS Brampton
Houses For Sale In Brampton
By Price: Under $300,000 : $300,000-$500,000 : $500,000-$700,000 : $700,000-$1,000,000 : $1,000,000+
No Properties Found!
Try to broaden your current search criteria
MLS Brampton
Looking for MLS Listings in Brampton?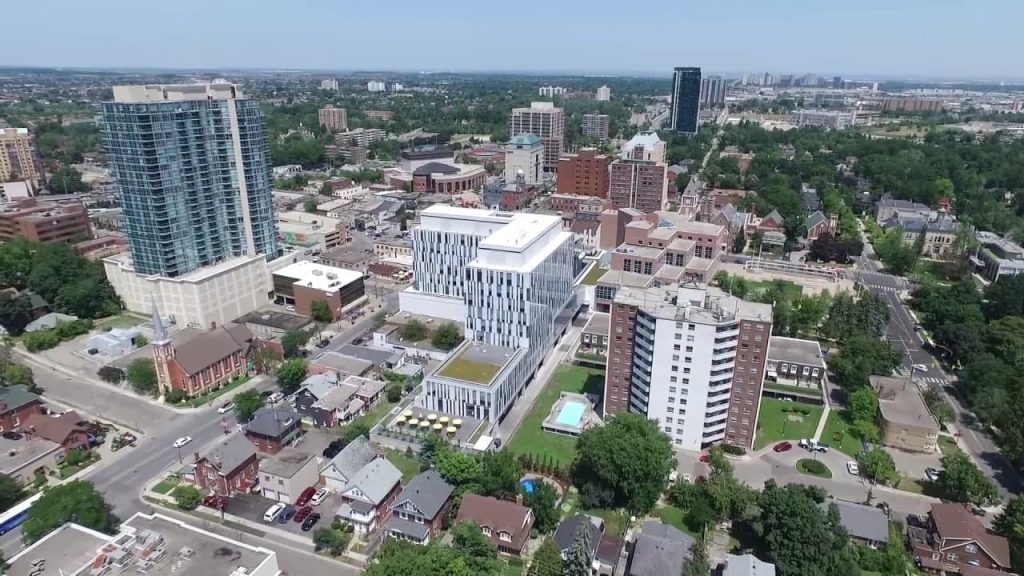 MLS Brampton offers a wide variety of affordable homes for sale in the highly desired Peel Region of the Greater Toronto Area. On the east side of Brampton, you can find more mature high demand bungalows for sale in great neighbourhoods. Overall Brampton homes for sale include great detached, semi detached, townhouses and more recently new condo buildings as well.
As Brampton's population has been increasing there has been a lot of new development, making it not only a great place to live, but also a great area to invest in. Home to many south Asian immigrants, this very multicultural city is a very desired city for new Canadians. The west side of Brampton has seen tons of new homes for sale in development including new condos and townhouses for first-time home buyers looking for affordable home ownership in Brampton. Also, a big part of Brampton's new homes for sale includes tons of new luxury homes for sale by Mississauga Rd.
Located just north of Mississauga, east of Milton, south of Caledon and west of Toronto. Brampton is a fabulous suburban city offering easy access to surrounding GTA cities through HWY 410. Homes for sale in Brampton Ontario will offer a wide range of properties with a mix of historic and new single-family homes, along with many new condos and townhomes, creating a unique urban area within a suburban city. Downtown Brampton real estate has recently seen many new developments built on McMurphy Street, Park Street and Market Street, sure to liven this growing city. The city of Brampton also provides its residents with tree-lined neighbourhoods, walks to various restaurants, public libraries, YMCA, the Rose Theatre and Heritage Complex. Downtown Brampton also offers many one-of-a-kind shops for gifts, home decor, fashion, jewellery and more.
Brampton really can provide your dream home no matter what your budget, style preference, needs or wants. Start your search right now by browsing what's currently available for sale on MLS Brampton using the search features above to narrow your buying criteria accordingly. Fill out the form for more pictures and information or call us for more expert advice and guidance while looking for your next Brampton home for sale. MLS Brampton includes all homes, townhouses and condos for sale in Brampton Ontario and even includes bank-owned properties, estate sales and other great deals! To find out more about these great buying opportunities just fill out any of our forms and a Search Realty agent will call you with more information. What are you waiting for? A common phrase in real estate is the best time to buy was yesterday! While most people think it's best to wait out for the great deals, the truth is the great deals are passing them by as the homes they want to buy are appreciating in value, costing you more money, rather than creating your wealth! Search Realty agents have tons of experience in Brampton homes for sale and can show you the ins and outs of the market, the best areas of Brampton, the best schools in Brampton, the best shops in Brampton and the answers to any other questions or concerns you may have. Good luck with the house hunting!
ECONOMY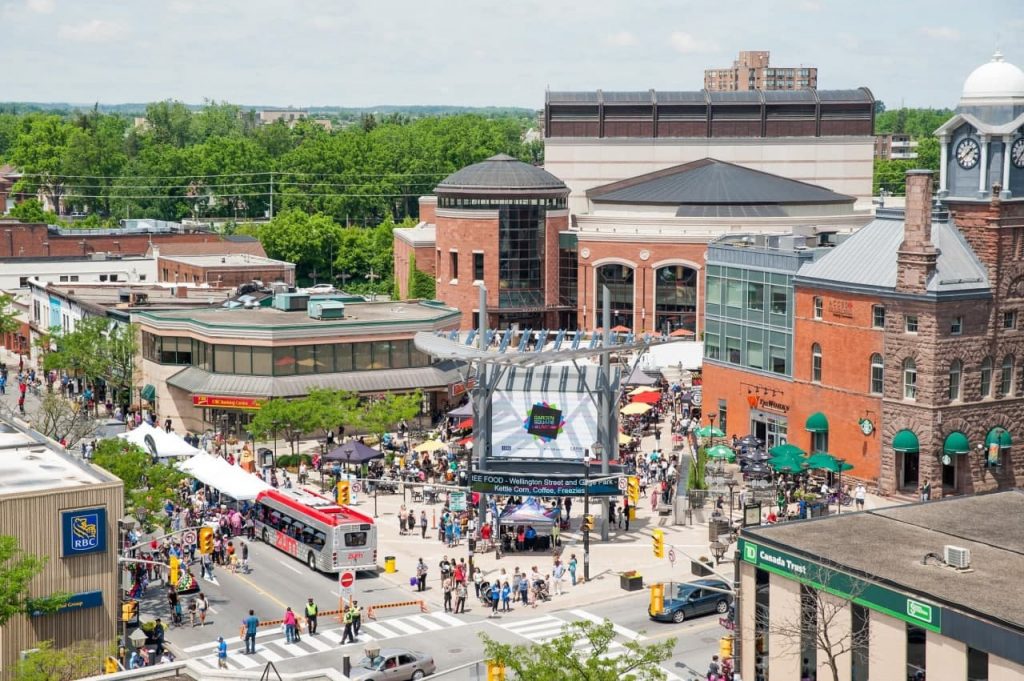 The main industries in Brampton are advanced manufacturing, retail management, and information and communication technologies. The manufacturing sector is by far the largest, accounting for more than 22% of all jobs.
Brampton is in a great location with access to major transport links. With a young, multi-cultural and highly educated workforce, Brampton has a huge economic advantage. With more than 8,000 companies, there are more than 150,000 people employed. Major employers in Brampton are Rogers Communication, FCA Canada, and Loblaw Companies Limited.
EDUCATION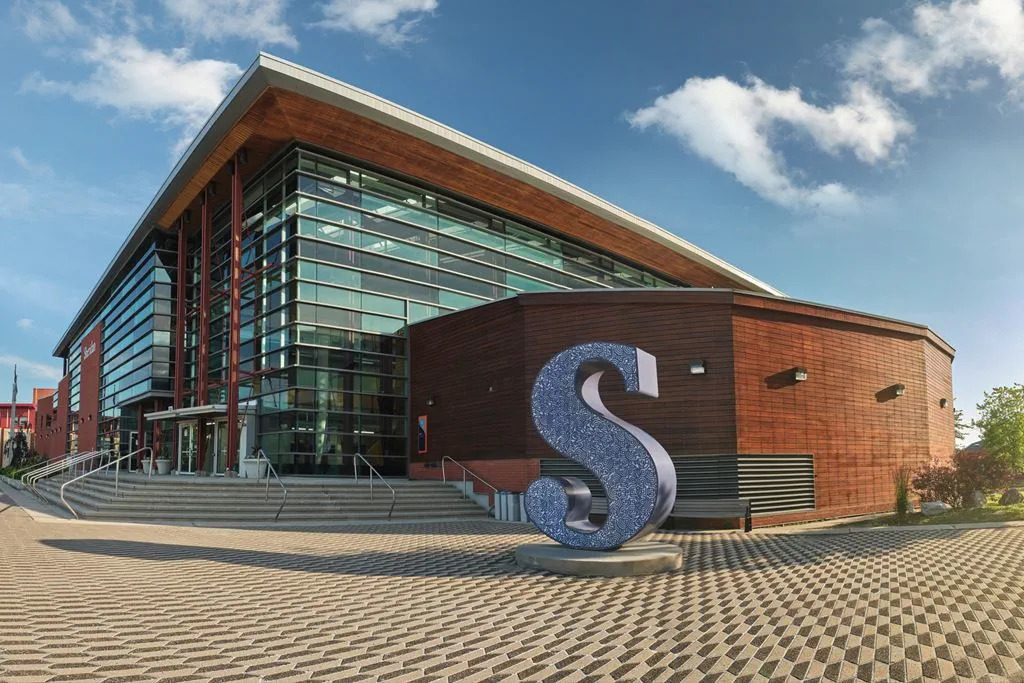 The Brampton Public Schools is part of the Peel District School Board. There are 111 public primary and secondary schools in Brampton. The Peel School Board has a 90% graduation rate and 83% of students pass the literacy test for the first time. The Catholic school board is the Dufferin-Peel Catholic District School Board, which has 44 Catholic primary and secondary schools. Brampton schools are ranked among the best in the province.
There are also post-secondary institutions in Brampton. Sheridan College is located here, as is Algoma University in Brampton. These post-secondary institutions offer many options for people who wish to continue their education.
ENTERTAINMENT
Events are held annually to celebrate Canada Day, New Year and cultural events. Brampton also has an initial celebration called CeleBRAMPTON, which is free and includes live entertainment, a children's area and a free barbecue.
MLS Brampton also has plenty of nightlife to enjoy. In addition to bars and nightclubs, there are open-air cinemas and nightclubs that host sporting events and concerts. There are horse-drawn carriage rides as well as opportunities for skating to showcase the streets of Brampton in a unique way at the end of the year. There are many activities to pique the interest of anyone visiting or residing in Brampton.
Frequently Asked Questions
1. HOW MANY HOUSES ARE THERE FOR SALE IN BRAMPTON, ONTARIO?
There are 1371 houses for sale in Brampton available on Search Realty. You can look at everything from single-family homes for sale to townhouses, condos, and even commercial real estate in Brampton.
Houses for sale in Brampton range in price from around $30000 to over $1000000.
You may sort the homes for sale in MLS Brampton by price, property type, number of bedrooms and bathrooms with Search Realty. You may also select properties based on recent price decreases and restrict your search by using particular keywords. Please fill out this form and we will send you the best properties that match your criteria. Click Here.
4. WHAT KIND OF INFORMATION HOW DO I GET FROM SEARCH REALTY?
Search Realty provides tons of information about MLS Brampton Real Estate, including property descriptions and photos.